Organic fruit spreads
02.11.2018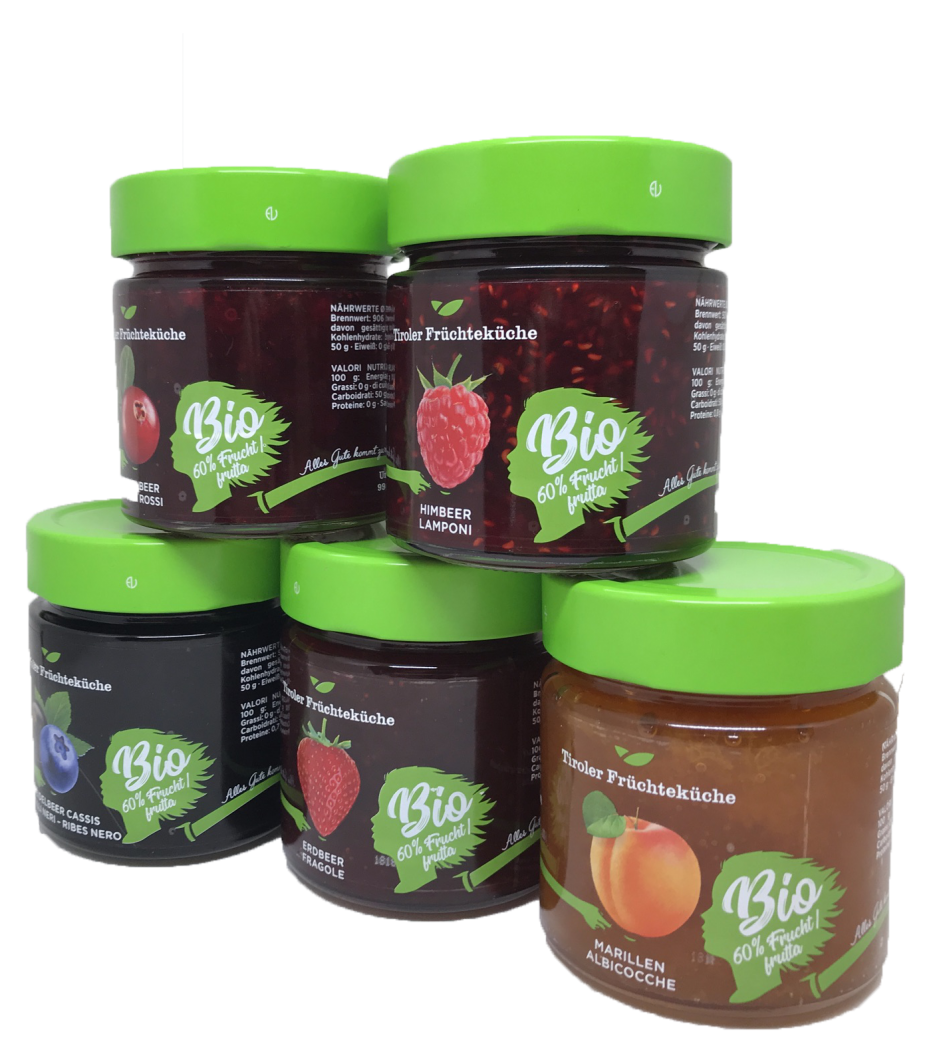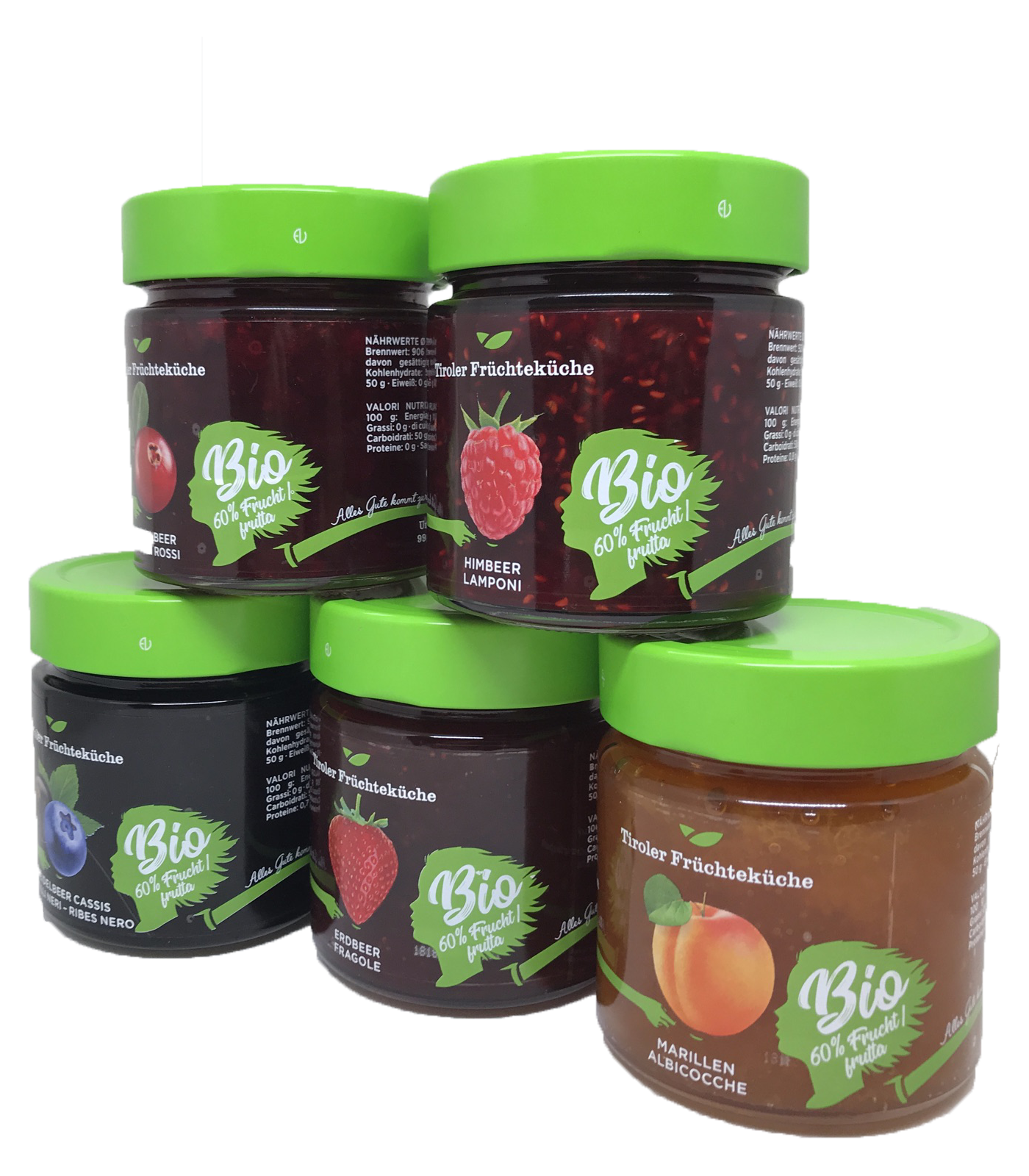 All good feeds forward. Enjoy the high quality with good conscience thanks to organic fruit and sugar.
Experience an organic-fruity pleasure with the BIO fruit spreads of Unterweger Früchteküche. The organic fruit spreads are available in modern glass jars with a silver lid.
Five fruit varieties abricot, strawberry, raspberry, blueberry-cassis and lingonberry are available, all with a fruit content of 60%. Due to the transparent label, the high quality products in the glass are even more visible to the customers.
Read more